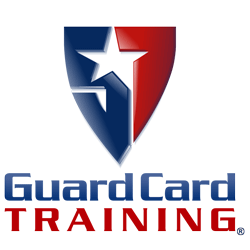 Coming Soon!
Our program material accreditation is coming soon!
Hawaii Board of Private Detectives & Guards (BPDG)
Welcome to the STC Guard Card Training™ program offering for the State of Hawaii.
Our training program complies with all classroom requirements as mandated by the Hawaii Department of Commerce and Consumer Affairs, Board of Private Detectives & Guards (HRS §463-10.5.)
Our training program will soon be accredited by the Board of Private Detectives & Guards. Expected completion is December 2016.
NOTE: These training manuals are intended for use as part of an instructor-led course in accordance with the Hawaii Business and Professions Code. This manual may be used exclusively by BPDG licensed security officer trainers in approved and licensed training facilities or by licensed private or proprietary security officer agencies or business providers.
Licensing STC Guard Card Training® materials is easy as 1-2-3!
Purchase a site license
Purchase the training materials
Start teaching
Site Licenses include:
Instructor PowerPoint presentations
Student examination sheets (reproducible)
Discount code for purchasing student manuals
A listing and link on our "Facilities" page
Authorized training facilities may visit our dedicated web pages to purchase student manuals at a significant discount from the list price (a discount code is provided). All training materials are shipped from the printer directly to the training facility.
Training facilities must purchase an annual site license in order to use STC Guard Card Training® materials.
Students must be provided with a personal copy of the corresponding course manual as part of their training that they are allowed to keep.
STC Guard Card Training®